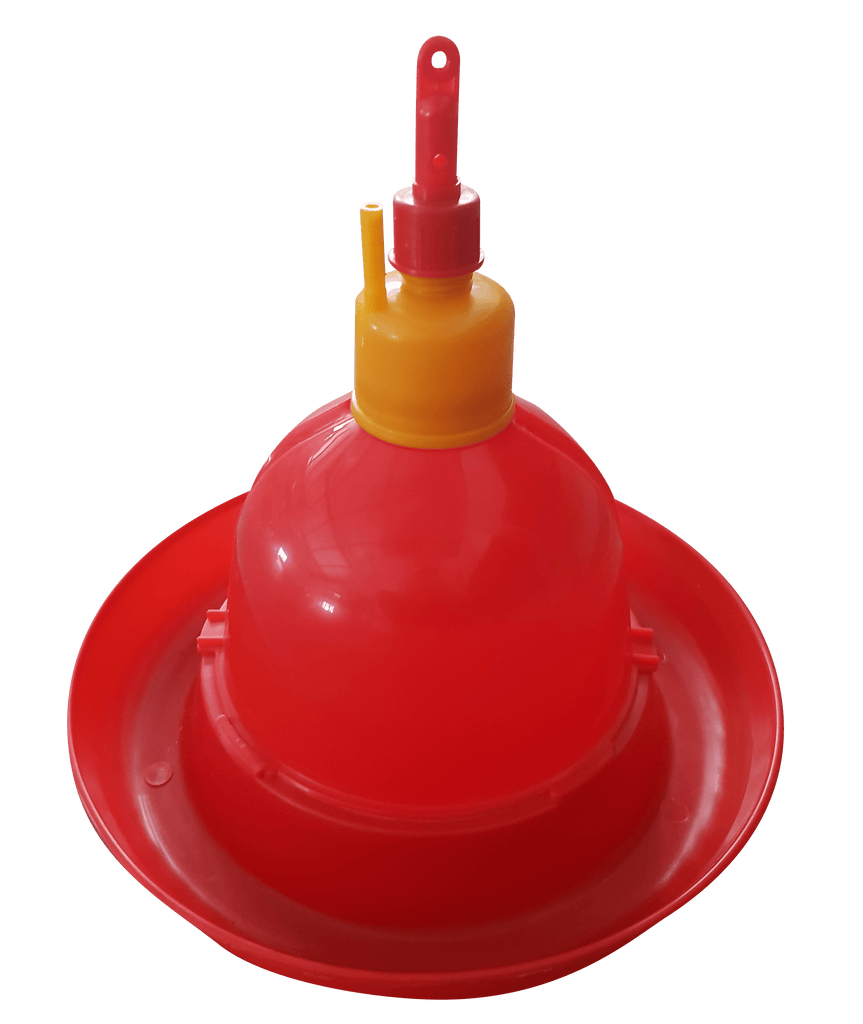 Automatic Broiler Drinker
R 240.00 Excl. VAT
R 350.00
Elite Automatic Broiler Drinker (1 per 100 broilers)
The Elite Automatic Broiler Drinker is an excellent option for any broiler house which needs a convenient and hassle free solution to provide drinking water to broilers.
Installation is very quick and easy. Simply connect the Elite Automatic Broiler Drinker to a low pressure water tank. The water flow will be automatically regulated by the built in ballast. It works similar to a Plasson Automatic Broiler Drinker.
Capacity: 1 per 100 broilers
Application: Use from 7 days old to end of life cycle of the broiler
Size: 37 cm High x 37 cm Wide
Give your broilers the poultry equipment they deserve!
It's very important to provide sufficient food and water for chickens to grow efficiently.
The right poultry equipment needs to be used in order for chicks to have access to food when they need it. 
Elite Poultry Equipment supplies the best poultry equipment available on the market. You can buy with confidence knowing that our poultry equipment solutions will give your flock the best chance to grow into strong birds!
---
---
More from this collection